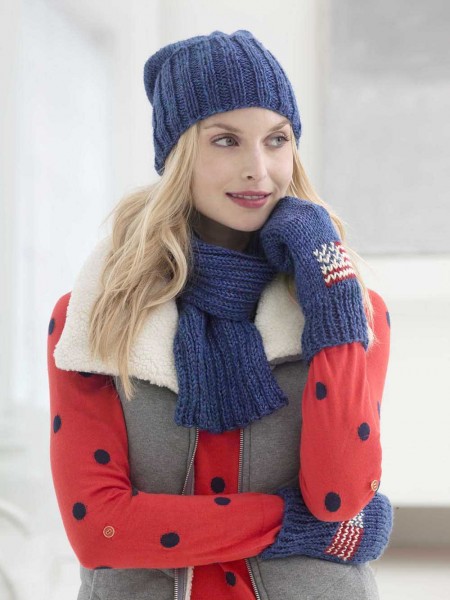 Show Your Support for Team USA!
Root for your favorite team with our Olympic-inspired hat, mittens and scarf patterns made with American-made Heartland yarn.
You can find the patterns for the hat and scarf shown in the photo above here.
And right now,
20% OFF on orders on $35+ at LionBrand.com through to Sunday, February 16th!*
*Coupon code "
20FEB2014
" will be automatically applied to qualified orders.